How you parent your tween girl or boy is very important for their growth. More so because, the tween girl or boy is experiencing very many physical and emotional changes in their body.
How you parent your tween girl or boy has its different challenges every now and then as the tween girl/boy have their brains rewiring and their bodies flooded with hormones of growth.
This is also the stage where the tween boy and girl discover themselves and their place in the world.
As you parent your tween girl/boy, please do remember that this is the stage where the child is just about to get to the teenage stage.
Therefore, a tween is the description of a child who is between the age group of 9 to 12 years. This stage is also referred to as the preteen stage.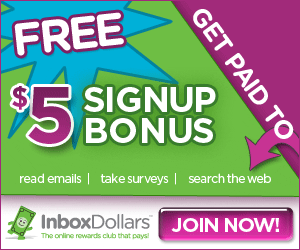 5 – Parenting tips on how you should parent your tween girl/boy
As you parent your tween child, focus on developing a relationship with your tween child and not discipline
This is the opportunity to connect as much as you can with your tween.
Your tween more than ever, needs you more but can't get herself to say it.
The most ideal time to build this connection would be just before she goes to bed.
This is the time your tween is less distracted by external things (like their pet, social media or homework) and you will be surprised at how much they will open her heart to you.
Give some monitored independence for your tween as you parent them
If you can find good ways to grant your tween independence, then your tween will not have to rebel against you.
However, if you insist on controlling all their choices, you will most likely be inviting rebellion.
It is at this stage that our tweens start turning away from us parents and depend much on their friends.
As a parent of a tween, do not take this as withdrawal or rejection or even personalize the distancing as this will even be the stage they will start keep secrets away from us.
Create quality time with your tween
Set aside quality time to spend with your tween. Create time to go together for shopping, walks, doing fun activities she likes (cooking/baking), cycling, walking the dog or manicures.
While at this activities, be keen to listen to what your tween has to say and guide them accordingly without making them feel that they cannot figure things out on themselves. Provide undivided attention when doing these activities.
Use the quality time you have with your tween to help them learn how to make good decisions at school with their friends, you may give your own examples to bring the conversation into reality.
This shall go along way as they build in on their self-esteem and shall know how to handle tough decisions when they arise.
. Create quality time with your tween
At this stage in the tween development milestones, the whole growth spurt could be so much pain when experiencing so many changes in their body.
At times tweens may not get to express themselves on what would be bothering them but probably all they need is to be far from all the dramas they seem to portray.
A study done has found that girls don't really look forward to adolescence for fear of menstruation and the pressure to look beautiful and attractive and to fit in with their peers.
These new anxieties cannot be put into words but help them to come around this stage.
. Ensure Quality sleep for your tween
A tween requires at least nine hours of sleep.
Most tweens find it hard to fall asleep at night and when this happens, they are edgy and moody the next day which contributes to a lot of weight gain due to stress eating, anxiety and at times depression.
Research has shown that moodiness in tweens is mostly attributed to going late to bed. Introduce a bed routine time to create some form of discipline on them.
As you parent your tween, minimize or restrict the use of phones, T.V. Screen time and iPad before bedtime. The use of this blue light before bedtime keeps them from getting sleep fast at night.
What are the developmental milestones/ Child development stages of a tween
1. The onset of Puberty
At 12 years, your tween girl's body will undergo hormonal changes and experience a growth spurt.
They will begin to develop their breasts, widen their hips, grow taller and also start to grow hair in their pubic areas.
The emotions of your tween will also be all over the place.
One moment they are happy, sad, they feel rejected, they want to cuddle and other times don't feel like associating with you. Be supportive of them and remain positive.
The tween boy on the other hand will also go through undeniable physical changes.
The tween boys start to develop distinct odor coming from them, they also deepen their voices and start growing body hair.
At this stage, for both the tween boy and girl you may wish to introduce the use of deodorants to harbor the body odours.
This is a common occurrence for the tween boy and girl and should cause no alarm especially when they are in this puberty stage.
2. Getting more social
Social awareness starts to kick in and at 12 years they start to develop their identity and also want to fit in.
Guide them on how to make good decisions and also what to look out for when choosing their friends.
At this point in time it would be good to meet and get to know their friends.
Tell them of the importance of having friends interested in positive activities, are well disciplined and discourage those friendships who pressure them to make bad choices.
3. Exposure to social media
As you parent your tween, remember that there is an increased social exposure into social media at this stage. Which means they now want to explore this avenue.
Remind them that social presentation is very key to their future as it will affect their college application as well as their future employment.
As a parent, and as you parent your girl/boy, get to know the social media platforms they access and always guide them on what content to share.
As a parent, always remind them of your parenting boundaries and consequences and gauge their thoughts and feelings about the issue of drugs and alcohol.
4. Peer influence
It is at this stage where your child shall have mounted stress over the need to fit into peer groups at home and at school.
It is at this stage where your tween has an increased awareness on drugs and sex and they tend to ask lots of questions around them.
The tweens at this stage also have an increased need and passion for sleep especially over the weekends and during school breaks.
5. There are increased fears of feeling embarrassed in front of other people
6. It is at this stage that the tween attempts to try multiple sports or activities to fit in.
7. There is an increased attention to body weight and appearance on your tween.
4 –Parenting tween advice
Parenting your tween is an interesting journey that can be both fun and challenging. Please seize the moment!
Be a good role model to your tween
As you parent your tween, model good behaviours to your tween as they will always look up to you as their role model.
More likely than not they will mirror your behaviors such as your eating healthy habits, exercise patterns and how to express their emotions.
Always endeavor to set a good example to your tweens as this shall guide them through their development stages.
2. Have deliberate conversations on drugs and sex.
It is critical to engage your tween in an early age on matters drugs and sex before they get this information from their peers and might be difficult to unlearn what they already have picked from them.
3. Always monitor the technology use of your child.
As you parent your tween girl/boy, be keen to know the sites they visit on the phone, the people they interact with over the phone as well as what television programs they are keen to watch.
4. Check your tweens school work
Despite the busy schedule of parents, ensure that all homework gets checked and does not get affected by the evening screen time.
Let the child know how to manage their time well giving more time to what is important. School work should be taken in first before any other activities
As much as they may appear independent, guide them on decision making, advising them on the advantages and disadvantages of each decision made.
How to deal with your tween behavior problems
As you parent your tween girl/boy be consistent with how you manage discipline with your tween.
Look for underlying issues that would be leading to repeated mistakes and change in behaviour.
Always figure out which battle are worth picking with your tween child.
Prioritize Family time to create memories and catching up with your tween.
Build a support network with parents of your children's age group
As you parent your tween girl/boy, complement good behavior of your tween.
When there is a misunderstanding between the two of you, as a parent be clear about your expectations be it in improving your tweens school grade or keeping good company of friends both at home and at school.
Parent by being as honest and as clear as possible when talking sensitive issues such as sex and drugs. Address the disadvantages of using drugs and alcohol and address any curiosity they might have about sex.
It would be good to know your teen's friends both in school and at home as children learn a lot by association and peer influence.
As you parent your tween girl/boy, be keen on your preteen's school life, go through homework together and seek to know much about school from your preteen.
Assist your child make healthy choices in matters concerning food and on their own decisions
Parenting also calls for parents to respect their teen's opinions and listen to them.